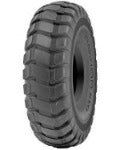 18.00-25 Nokian RTG (Rubber-Tire Gantry) Crane 40-Ply 207A5 E-3 TL Tire T445468
---
LOW FLAT RATE SHIPPING.  Buy Nokian Harbor Port Terminal Tires For Sale At BoltzEquipmentParts.com
EXCELLENT DURABILITY AND MORE EFFECTIVE HOURS
The new Nokian Tyres RTG tires give your RTG (rubber-tyred gantry) cranes more agility. 
ESPECIALLY FOR TERMINAL USE
The structure and tread pattern of Nokian Tyres RTG tire is optimised for RTG cranes and it has special tread compund for terminal use. 
SLOW TIRE WEAR
Nokian Tyres RTG tire's low heat build-up significantly slows down tire wear and gives more operating hours
ALLOWS WHEEL TO TURN MORE EASILY
RTG cranes move heavy containers, and their wheels typically feature stationary turning which demands high power from actuators. Nokian Tyres RTG tire has the tread pattern allows wheel to turn more easily
*Photo may not feature the most current design
**Materials and specifications subject to change without notice
TT= Tube Type, to be fitted with an inner tube. TL= Tubeless, may be fitted with or without an inner tube.

Tubes sold separately. Wheels sold separately.

Usually ships in one to three business days. If out of stock, buyer agrees to receive a refund, or wait for stock to be replenished and order fulfilled.


---
Share this Product
---
More from this collection