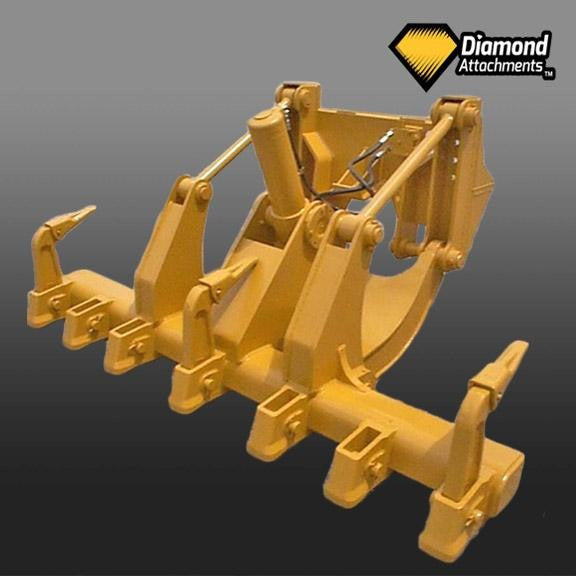 Ripper, Diamond 71D For Cat 14G
---
New Parallelogram Ripper With One Cylinder, Seven Ripper Pocket Beam.  Unit Includes:  Ripper Unit, Three Shank Groups, Pressure Detent Valve and One Mounting Kit with Standard Bolts.  Auxiliary Hydraulic Valve Is Required For Operation.  Valve and Hydraulic Hoses Are Not Included.  Powder Coat Painted Cat Yellow.
Fits Caterpillar Motor Grader Models: 14G

To view all Motor Grader Rippers for sale click HERE.

Allow approximately three to four weeks to ship after receipt of order.  Images are for general reference and may vary.

---
Share this Product
---
More from this collection