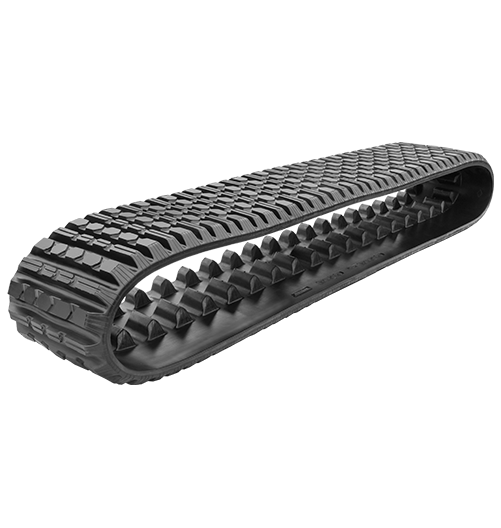 15x4x42 Non-Metal Core Rubber Tracks, ASV PT50/60, RC50/60, RT60, RT65, SC50, ST60; Cat 247A/B/B2/B3, 257A/B/B2/B3/D,
---
LOW FLAT RATE SHIPPING.  Buy Cat & ASV Rubber Tracks For Sale At BoltzEquipmentParts.com
Common Replacement Applications.  Please confirm fitment by machine make, model and serial number prior to ordering.
Sold individually (each). 
*Photos for general reference and may not feature the most current design
**Materials and specifications subject to change without notice
Market Restrictions May Apply By Brand In Certain Regions. 
Please Contact Us For International Shipping Rates. We Specialize In Full Container Load And Full Truck Load Orders.  Volume Discounts Available.  
| | | | | | |
| --- | --- | --- | --- | --- | --- |
| Brand | Machine Type | Model | Pitch | Track Size | Related Sizes |
| ASV POSI-TRAC | Compact Track Loader | PT50 | 101.6 | 15x4x42  | 381x101.6x42 | 381x102x42 |
| ASV POSI-TRAC | Compact Track Loader | PT60 | 101.6 | 15x4x42 | 381x101.6x42 | 381x102x42 |
| ASV POSI-TRAC | Compact Track Loader | RC50 | 101.6 | 15x4x42 | 381x101.6x42 | 381x102x42 |
| ASV POSI-TRAC | Compact Track Loader | RC60 | 101.6 | 15x4x42 | 381x101.6x42 | 381x102x42 |
| ASV POSI-TRAC | Compact Track Loader | RT60 | 101.6 | 15x4x42 | 381x101.6x42 | 381x102x42 |
| ASV POSI-TRAC | Compact Track Loader | SC50 | 101.6 | 15x4x42 | 381x101.6x42 | 381x102x42 |
| ASV POSI-TRAC | Compact Track Loader | ST50 | 101.6 | 15x4x42 | 381x101.6x42 | 381x102x42 |
| Caterpillar | Compact Track Loader | 247 | 101.6 | 15x4x42 | 381x101.6x42 | 381x102x42 |
| Caterpillar | Compact Track Loader | 247B | 101.6 | 15x4x42 | 381x101.6x42 | 381x102x42 |
| Caterpillar | Compact Track Loader | 247B-2 | 101.6 | 15x4x42 | 381x101.6x42 | 381x102x42 |
| Caterpillar | Compact Track Loader | 247B-3 | 101.6 | 15x4x42 | 381x101.6x42 | 381x102x42 |
| Caterpillar | Compact Track Loader | 257 | 101.6 | 15x4x42 | 381x101.6x42 | 381x102x42 |
| Caterpillar | Compact Track Loader | 257B | 101.6 | 15x4x42 | 381x101.6x42 | 381x102x42 |
| Caterpillar | Compact Track Loader | 257B-2 | 101.6 | 15x4x42 | 381x101.6x42 | 381x102x42 |
| Caterpillar | Compact Track Loader | 257B-3 | 101.6 | 15x4x42 | 381x101.6x42 | 381x102x42 |
| Terex | Compact Track Loader | PT50 | 101.6 | 15x4x42 | 381x101.6x42 | 381x102x42 |
| Terex | Compact Track Loader | PT60 | 101.6 | 15x4x42 | 381x101.6x42 | 381x102x42 |
---
Share this Product
---
More from this collection